Supporters
Monthly meals, an important component of the SVF, are funded due to the generosity of community donors.  The April 2023 was visited by the Combat Vet Riders who generously donated $1,000.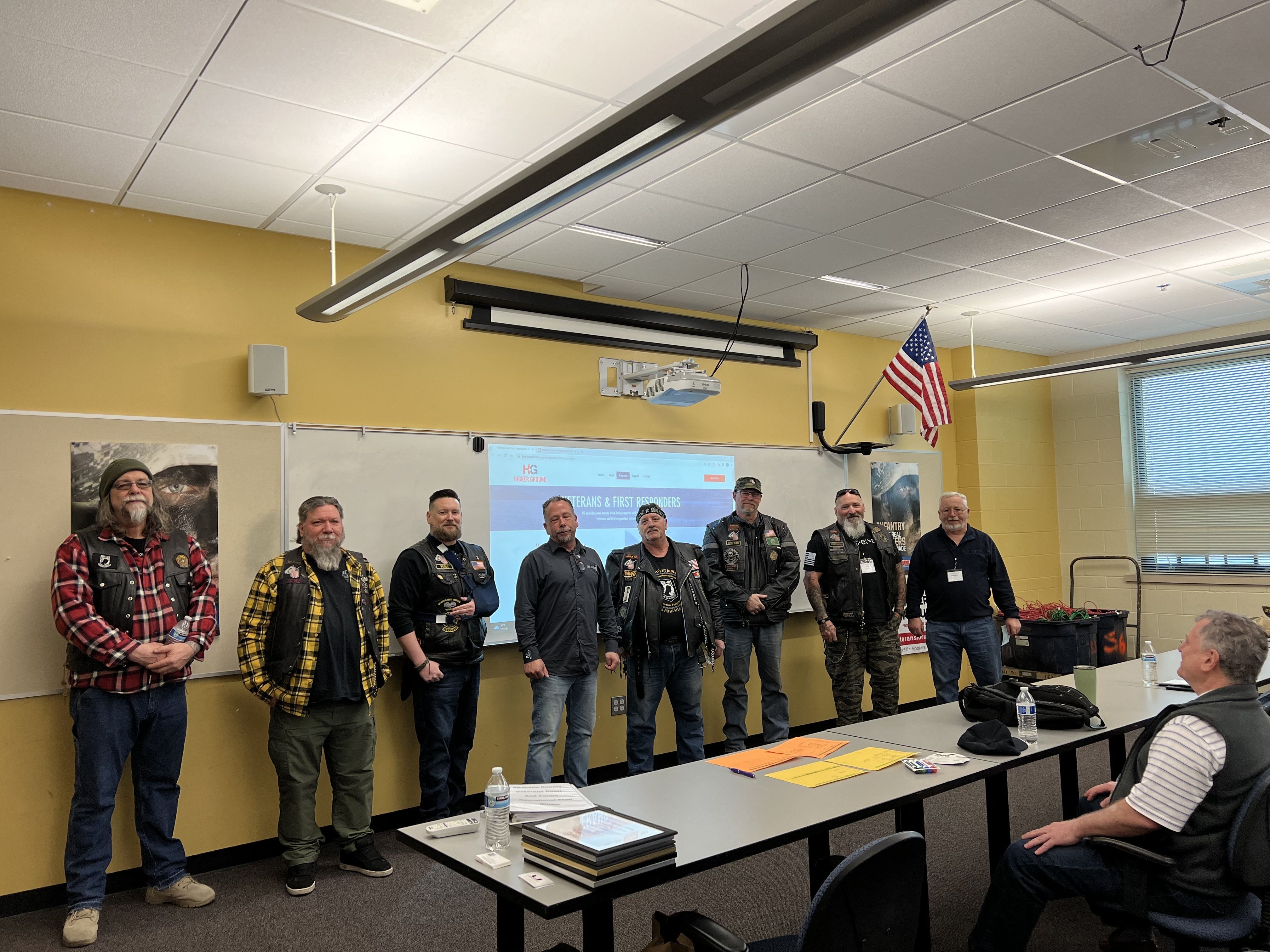 April 2023 Forum Resource Tables
In addition to monthly presenters, the forum includes resource tables each month to connect veterans with services to support them in attaining veteran benefits, housing, employment and connecting them with other community partners.
April 2023 Forum Resource Tables
Spokane Gives Grant April 2023
On April 3, 2023 the Spokane Veterans Forum received a $500 grant as part of the Spokane Gives 2023 campaign.  This grant will pay for our April Forum meal and we are thankful to STCU, Spokane United Way and the City of Spokane for recognizing the efforts of not only the Spokane Veterans Forum, but so many wonderful organizations in our region!
March 2023 Forum
Our March 2023 Forum Presenter was Ian Matthews, CSCS of the U-District.  Ian gave a presentation on fitness and nutrition.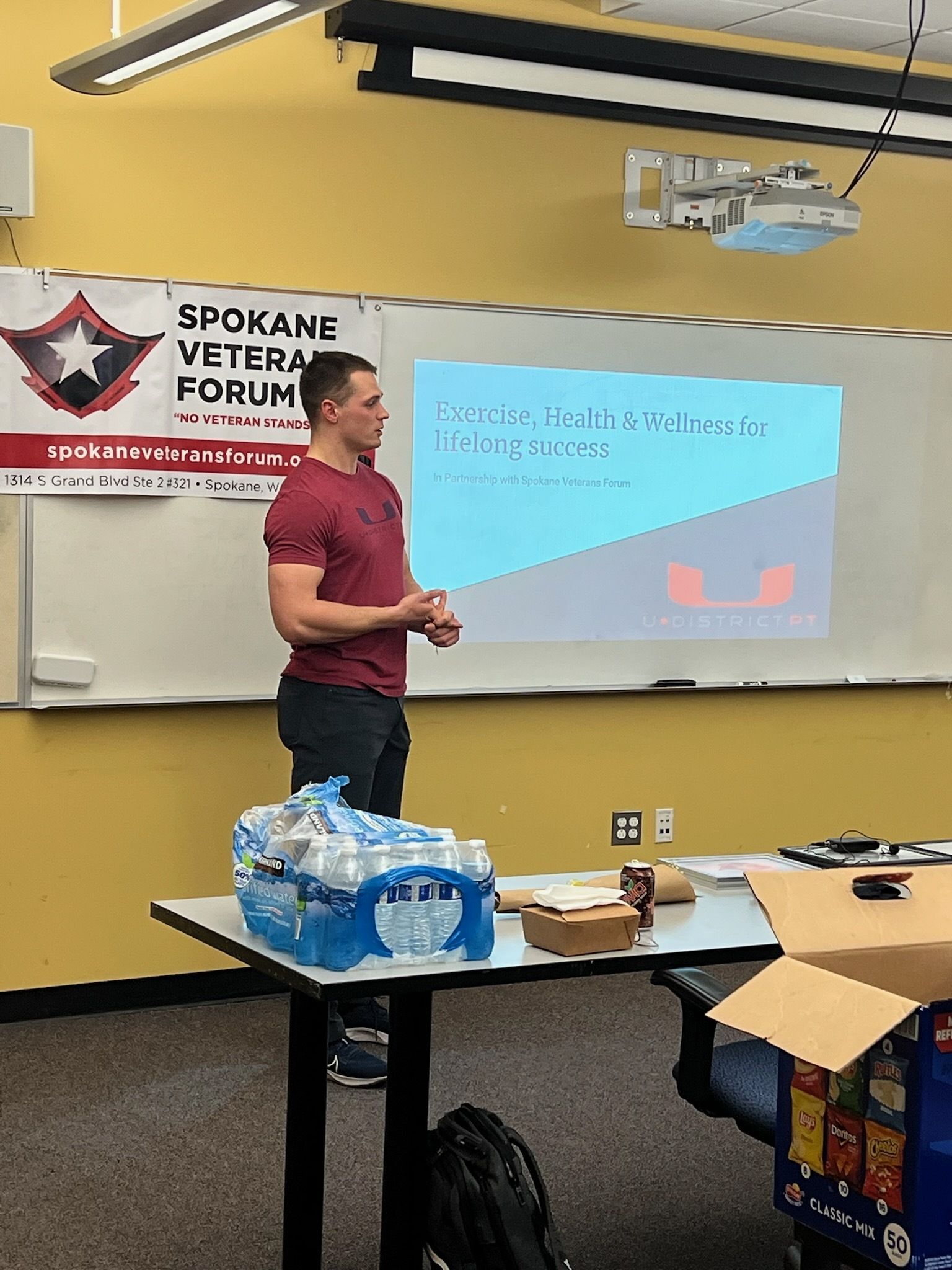 Veteran's Recognition Event March 2023
On March 4, 2023 we had the opportunity to thank our Veteran Forum Mentors, staff and founders by celebrating and recognizing them at our first ever recognition event.
March 2023 Recognition Event
Army Navy Game 2022
Paint It Forward 2020
Army VS Navy Tailgate Fundraiser 2019
Paint It Forward 2019
Friends of SVF attend Fundraiser at PaintNite Coeur D'Alene Cellars on June 30, 2018. Attendees created a scene with American Flag background and dark hills and trees. Food, libations and fun were enjoyed by all.
Spokane Combat Vet Riders
SVF is most grateful to the Spokane Combat Vet Riders Association which Made a Significant Financial Donation to The Forum on 04-19 18. www.combatvetriders.org/
Spokane Marine Corps League
Many Thanks to the Spokane Marine Corps League Which Donated and Served the Meal to all Participants at the 04-19-18 SVF Forum Meeting. www.facebook.com/SpokaneMarineCorpsLeague/